How do you future-proof your organisation? At its first annual conference in Mumbai, the British Safety Council will explore how Indian businesses can prepare for opportunities and challenges ahead.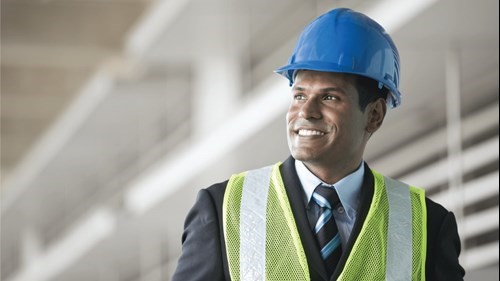 The British Safety Council, one of the most trusted international leaders in health, safety and environmental management, is hosting its inaugural Annual Conference in India, The Future of Health, Safety and Wellbeing in the Workplace, on Thursday, 7 February 2019,  at the Hyatt Regency Mumbai.
Across issues such as automation, 'any time any place' work, the impact of modern communication technologies and 'flexible' employment contracts, conference speakers will stimulate delegates to examine the present opportunities and risks for employee safety, health and wellbeing. They will also show how excellent management in health, safety and wellbeing can transform organisations, and discuss the best approaches to promoting a positive workplace culture.
For over 60 years, the British Safety Council has been campaigning to protect workers and improve workplace conditions and practices, both in Britain and around the world. In India, where around 80% of the estimated 465 million-strong workforce are not protected by the existing health and safety legal framework, the British Safety Council aims to raise awareness of the importance of managing health and safety risks in the workplace. Overall, workplace deaths in India are 20 times higher than in the UK: it is estimated that there are 48,000 work-related deaths in India each year, while there were 144 workplace fatalities in Britain in 2017.
Mike Robinson, Chief Executive of the British Safety Council, whose presentation will cover a number of key technological, societal and regulatory trends that will transform the workplace, said: "The world of work is rapidly changing, bringing both opportunities and considerable risks not only to businesses, the economy and the environment but also to the wellbeing, health and safety of employees. It is imperative that employers gain an understanding of what's in store and take a strategic view on how to deal with these challenges.
"Some commentators are forecasting that the number of connected devices will grow from less than 50 billion today to over 300 billion by 2026. The lives of people throughout the world will be affected in ways we cannot imagine. For example, the World Bank predicts that over the next 20 years, 69 per cent of jobs in India will be threatened by automation or the use of artificial intelligence. Moreover, the population in India aged over 65 will double over the next 30 years and this, together with the predicted growth in the gig economy, means that workers will be at much greater risk of accidents and ill-health, while the always-on culture will lead to higher levels of stress, anxiety and depression. These are just some of the challenges that will pose considerable risks to companies and their workforces."
"Managing these unprecedented changes will require first-class leadership skills," said Lawrence Waterman, Chairman of the British Safety Council, who will explain the importance of top management leadership at the conference. "There is a great need in India for a culture change with regard to workplace health, safety and wellbeing. Legislation is very important in helping to bring about this change, but safety culture needs safety leaders who will champion it every day and at every level.
"Over the years that the British Safety Council has been working in India, we have been very impressed by the business leaders who have been willing to stand out and show that safety and health is a crucial part of what they do. We are encouraging more such leaders to emerge and make the difference the country needs.
"Safety leadership is not about what we say, but what we do in our daily interactions. It is also a willingness to believe that performance can improve, that accidents and ill health can be prevented and wellbeing can be promoted. It involves listening to your people and the wider world and identifying opportunities to make things better. Only in doing so will we move one step closer to a reality where no-one is injured or made ill through work." 
The British Safety Council has been working with the Indian market for over 30 years, providing health, safety and environmental consultancy services, training and audits from its UK office in London. In November 2017, the organisation opened an office in Mumbai to offer a greater range of products (audit, training, and membership) tailored to the needs of the Indian market and to support its ability to provide local service delivery. The office is also a base from which the British Safety Council will start campaigning and progressing its charitable work in India. In November 2018, the British Safety Council launched the India Safety Leadership Group, a forum for its members in India to share best practice and expertise in health, safety and wellbeing.
CONFERENCE PROGRAMME
10:00 Welcome and introduction: Lawrence Waterman, Chairman, British Safety Council
10:15 Future of work and risk Mike Robinson, Chief Executive, British Safety Council
10:45 The importance of top management leadership: Lawrence Waterman, Chairman, British Safety Council
11.30 Case study: Future workplace challenges, Ravi Kant Somani Executive Vice President & Corporate Head, Jindal Steel & Power Limited
12.00 Promoting positive workplace culture, Clare Solomon Creative & Commercial Director, Tribe Culture Change
12.30 Lunch
13:30 Stream 1: Main room
 Adopting ISO 45001: A new international standard for health and safety management, James Lewis, Head of Audit and Consultancy, British Safety Council
13:30 Stream 2: Break-out room
Wellbeing in the workplace, Dr Carolyn Yeoman, Operations Director OCAID Wellbeing
14:45  Panel discussion Q&A - chaired by Hemant Sethi, Country Manager, India, British Safety Council
15:15  Closing remarks, Lawrence Waterman, Chairman, British Safety Council