Group calls for end to 'death trap' workplaces in garment trade
Protesters gathered outside Oxford Street fashion shops in a 'Cost of Fashion' walking demonstration on Sunday 23 April.
They were marking the 10th anniversary of the Rana Plaza factory collapse in Bangladesh in which 1,132 garment workers were killed.
Labour Behind the Label, a UK charity which campaigns to improve working conditions in global supply chains, said that "death-trap" workplaces were still an issue today: "Clothing brands pocket huge profits," said Maya Thomas-Davis from Labour Behind the Label.
"Brands must clean up their act, stop driving a global race-to-the-bottom in working conditions, and sign the International Accord to guarantee factory safety through independent oversight and trade union power."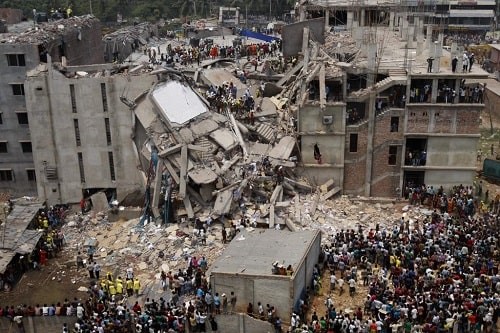 The collapse of the Rana Plaza building in Dhaka, Bangladesh, was one of the worst industrial accidents on record. Photograph: Flickr / rijans

More than 220 brands and retailers including ASOS, Marks & Spencer and John Lewis have signed up to the International Accord, a legally binding programme. Signatories have made improvements in clothing factories in Bangladesh, including installing fire doors and fire alarms, as well as clamping down on excessive working hours and gender-based violence.
Meanwhile, 27 UK MPs called for a debate on 'ongoing poor labour conditions' in the garment industry.
The Early Day Motion (EDM), sponsored by Labour MP Apsana Begum, spoke of a "high incidence of work-related accidents and deaths, faced by workers in the garment sector worldwide."
"Since the Covid-19 pandemic there is evidence of worsening health and safety standards, increased gender discrimination and reports of concerning levels of workplace gender-based violence and harassment," said the EDM.
The Rana Plaza building collapse was one of the worst industrial accidents on record. It killed at least 1,132 workers, who were mostly women, and injured more than 2,500. The tragedy has become a symbol of the fashion industry's impact and need for reform.
Sign the accord: internationalaccord.org
NEWS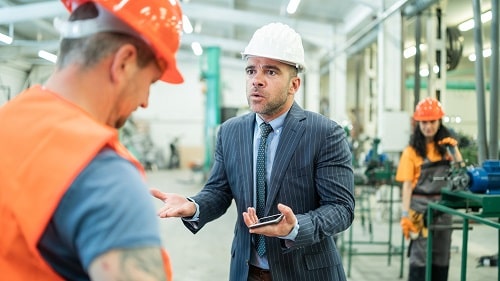 By Belinda Liversedge on 21 November 2023
Poor management could be behind the UK's productivity problem, the Chartered Management Institute (CMI) has said after it found that half of employees who do not 'rate' their manager plan to quit their jobs.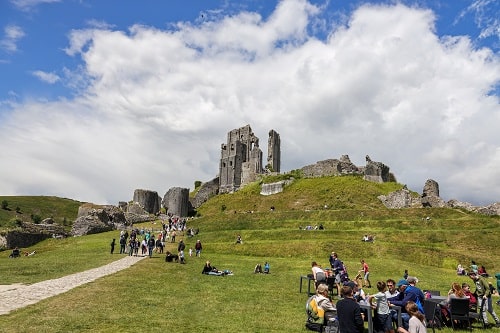 By Belinda Liversedge on 21 November 2023
The National Trust has called on the UK government to introduce new legislation that will recognise the need to adapt buildings, coastlines and countryside to cope with the impacts of climate change.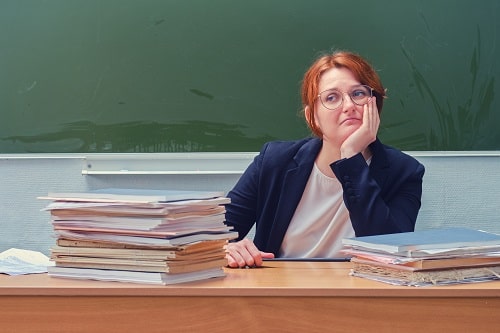 By Belinda Liversedge on 17 November 2023
A new schools inspection system is needed which prioritises the wellbeing of teaching staff and schoolchildren, the sister of headteacher, Ruth Perry, who took her own life has said.