Safer trucking
Forklifts can pose a serious risk to nearby workers, highlighting the importance of adequate segregation, appropriate training and regular monitoring.
Every year, 1,300 people are involved in forklift-related accidents in Britain. But contrary to common belief, it is not lift truck operators who are most at risk. In reality, it's everyone around them.
A recent RIDDOR (Reporting of Injuries, Diseases and Dangerous Occurrences Regulations) report into forklift truck accidents in Britain revealed 43 per cent of incidents involved impacts with a third person. Of these, 65 per cent were completing unrelated tasks, 20 per cent were co-workers and 15 per cent were delivery drivers. The unfortunate truth is that these types of incidents can almost always be avoided.
Here, I take a closer look at how to protect vulnerable groups on site, recommending simple, cost-effective steps employers can take to reduce accident risk, meet their legal health
and safety obligations and look after every member of staff.
Co-workers on foot
One of the biggest risks to safety on a site with forklifts operating is inadequate segregation between trucks and pedestrians.
Earlier this year, a company was fined £600,000 after an employee suffered life-changing injuries from being struck by a forklift. HSE's investigation found that the company had failed to implement traffic management arrangements, including vehicle segregation.
Forklifts and people on foot should be physically separated, wherever possible. Using physical segregation measures – such as barriers, designated zones or separate traffic routes to keep them apart – will significantly reduce risk.
Cover all bases
When identifying places where pedestrians and forklifts may meet, be sure to consider all areas, including pedestrian access and egress points, the sides and ends of aisles where visibility is reduced, and battery charging areas, where forklifts may frequently enter and exit among others dismounting and charging their trucks.
Set up safe systems of work
Where total separation is not feasible and staff are required to perform tasks in a shared area, there should be other control measures in place to keep them apart.
Safe systems of work (SSOW) – based on risk assessments of specific tasks – will ensure that all parties understand how to carry out their duties safely, while maintaining a suitable distance between forklifts and pedestrians.
Accidents in shared areas often occur as a result of a truck losing its load and the load impacting on someone nearby, causing serious injuries. Sadly, these injuries are almost always preventable because the pedestrian should never be allowed in the operating area in the first place.
An effective SSOW will ensure that they remain at a safe distance, meaning there can be no impact, and no injuries.
When establishing what constitutes a safe distance, it is important to consider specific aspects of your forklift operations – such as load width, structure and contents, and picking height.
Safe systems of work designed to keep pedestrians safe may include measures such as:
Floor demarcation – such as pedestrian walkways and crossings
Adequate lighting/blind corner mirrors – to maximise visibility
Audible warnings and beacons – fitted to trucks to raise awareness of their presence
Time rotation – try to schedule shifts so that forklift and pedestrian tasks are not carried out simultaneously in the same area
Personal protective equipment (PPE) – all staff should be wearing their PPE (such as high visibility clothing) to ensure they are as visible as possible
Clear signage – instructions for drivers and pedestrians, displayed clearly in all relevant languages.
Crucially, once created, the SSOW must be shared with all workers and visitors who may be at risk from forklifts, including anyone who passes through operating areas, however infrequently this might be.
Delivery drivers
Undoubtedly, the arrival of delivery drivers into busy loading areas needs careful management. Not only are they entering an area where forklifts are operating, they are also unlikely to be familiar with your site layout and procedures, which puts them at increased risk.
As they are responsible for the security of their load and may have a preferred loading order, delivery drivers may often try to help the loading process along by holding back a curtain on their vehicle, steadying a load or directing from alongside the vehicle.
However, while they can specify their requirements for the unloading or loading operation, they should not be allowed in the loading area while the forklift is in operation, as this puts them in real danger of being hit by the truck or a lost load.
One UK company was fined £1.2 million after an HGV driver was fatally crushed when an overloaded forklift truck overturned. The resulting investigation found the forklift had been unloading a 2.2 tonne load (42 per cent over its maximum operational capacity), causing the truck to tip. It also found that there was no procedure in place to keep pedestrians at a safe distance from loading and unloading operations.
In another recent incident, a UK manufacturer was fined £38,000 after an HGV driver was seriously injured during unloading, after being trapped between a falling load and his own vehicle. HSE found there was no SSOW for unloading or loading and no rules for visiting drivers on where to wait.
Segregation measures are vital because, even if unsafe operating methods occur, they cannot cause injuries to those nearby if a safe distance is maintained.
Assign a safe space
Ensure the forklift operators understand the SSOW and follow it every time. Delivery drivers should also be briefed on arrival so that they can follow the relevant process. This may include:
A designated waiting area for drivers, away from the loading area, or other specified safe locations – for example, in their vehicle cab with the engine off
A key control system where drivers hand over their vehicle keys until loading is complete (to limit the temptation to return to the vehicle during loading).
Truck operators
Though those outside the confines of the lift truck are most at risk from forklift accidents, operators are frequently injured (or worse), particularly as a result of trucks becoming unstable and tipping over.
Common contributing factors to tip-overs include speeding, turning with an elevated load, overloading, dangerous handling of live or suspended loads, and travelling across slopes,
all of which contradict the best practice that operators should learn during basic training.
The consequences of these accidents often become more serious when operators don't wear
a seatbelt. HSE is clear that: "Where restraining systems are fitted they should be used." A seatbelt will stop the operator from being thrown from the cab, or trying to jump free: which can lead to them being caught under the tipping truck – known in the industry as mousetrapping.
But perhaps the biggest risk of all for operators is complacency creep. Operators who repeat the same tasks day in, day out, often begin to cut corners and develop bad habits. As long as these habits continue without repercussion, the perceived level of risk fades and this becomes the norm – until an accident or near miss happens.
Regular refresher training and monitoring can nip these bad habits in the bud before the worst happens. So, ensure managers and supervisors know what to look for and proactively correct unsafe behaviour before it takes root.
Provide sufficient training
Under the Approved Code of Practice for Rider-operated lift trucks – known as L117 – forklift operator training should always include three stages: basic training, specific job training and familiarisation training. This is to ensure that operators can not only operate a forklift safely, but have the skills and knowledge to do so using their equipment in their specific working environment and job role. This should be followed by regular refresher training to ensure safety and operating standards are maintained.
These same training requirements apply to all operators, whether or not they are in full-time or permanent employment. While they are operating on your site they must be suitably trained or the risk of an accident is substantially increased.
Engage everyone on site
Identifying those most at risk, and putting the systems in place to safeguard them, is only part of the process. The workforce themselves – people working alongside forklifts and those responsible for ensuring and managing their safe use – must understand the risks and the potential consequences of unsafe behaviour to encourage them to play their part in maintaining safety.
It is therefore a good idea to arrange training for people working around forklift trucks who may not recognise the risks – whether due to a lack of awareness or where complacency has developed over time. An effective training course will ensure people working near forklifts understand the dangers, as well as the need to uphold safe practices for the benefit of everyone.
Rectify bad practice
Equally crucial is that managers are properly trained in the importance of monitoring forklift operations. By understanding how to spot and rectify bad practice, they can ensure that policies and procedures are followed by all, every day. Courses are available that explain the unsafe operations to look for and, if necessary, how to correct them.
Be proactive with safety
Stay on top of your responsibilities for safety with regular monitoring, policy and training reviews, and encourage everyone to follow best practice every time. By developing a properly trained workforce that understands the risks, and a sustained safety culture that includes everyone, you can support all those who work around forklifts on site and create a safer workplace for all.
Help operators and pedestrians communicate
To help standardise communication between operators and pedestrians, Mentor FLT Training developed the 'Show Your Hand' system, which can be adopted in almost any workplace. If an operator sees a pedestrian approaching too closely, they should follow a three-step process:
The operator stops their truck
They raise their hand to signal to the pedestrian to stop
If the pedestrian does not stop, the operator turns off the ignition until the pedestrian is a safe distance away
Click here for a free campaign pack, featuring posters, videos and presentations for use during inductions, toolbox talks, etc.
The benefits of training
Legal compliance: providing sufficient training will ensure you meet your legal requirements and avoid the hefty fines, court costs and compensation associated with accidents
Protect your bottom line: skilled operators will have fewer accidents, meaning lower damage costs and repair bills, and less replacement stock
Enhance productivity: safe workers are more productive, getting things right first time and avoiding lost time due to clean up, aisle shutdown, or out of action equipment/personnel when things go wrong
Keep staff safe: most importantly, providing training means you are protecting your workforce and making sure everyone gets home safe.
Get free safety resources from Mentor FLT Training here:
Health and safety responsibilities fact sheet
Show Your Hand campaign materials
Training requirements for managers guide
Forklift operator monitoring fact sheet
Forklift Safety Insights Report
And more.
Stuart Taylor is managing director of Mentor FLT Training.
FEATURES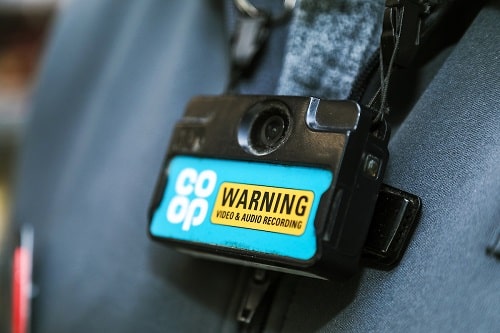 By Belinda Liversedge on 01 December 2023
As Christmas and New Year are expected to be flashpoints for violence in retail, we investigate whether body-worn cameras are effective at keeping staff safe.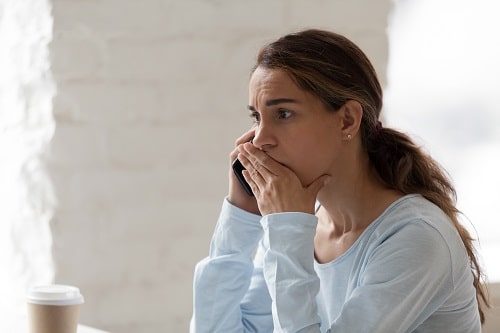 By Sharon Livermore, Domestic Abuse Education on 01 December 2023
As a survivor of domestic abuse, I know first-hand the importance of employers creating a workplace environment where employees feel able to disclose they are experiencing abuse – and offering suitable support and guidance.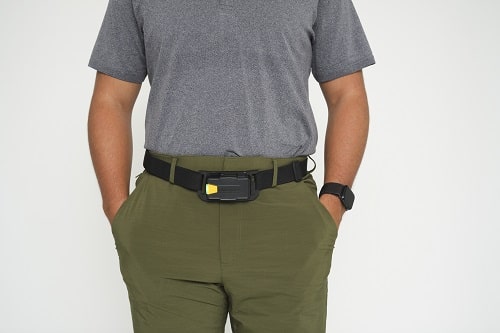 By Graham Sharp, Stanley on 01 December 2023
Artificial intelligence and wearable technology can now be used to assess and provide feedback on the ergonomic risks posed by high impact and repetitive tasks, making it quicker and easier to identify ways of improving training and work processes to reduce the risk of musculoskeletal injuries.